Volunteering WW1
Volunteering was undertaken on an almost industrial scale in the Suburb during the Great War. Apart from the Auxiliary Military Hospital, organisations supported included:  Queen Mary's Needlework Guild,  Golders Green Volunteer Training Corps and the Golders Green Special Constabulary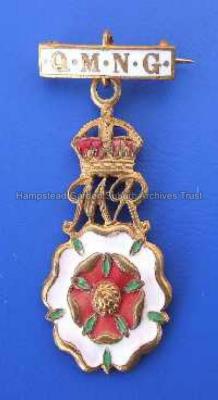 Queen Mary's Needlework Guild
The Guild oversaw local groups of women who volunteered to sew comforts and surgical items for the armed forces and clothing for the poor. Between June-October 1915, the Guild supported the HGS Centre for War Service at the Institute (up to 60 women sewed in the Music Room). When this closed, the Guild helped to establish the itinerant Garden Suburb War Hospital Supply Depot. Many Suburb ladies sewed for charity in the Guild.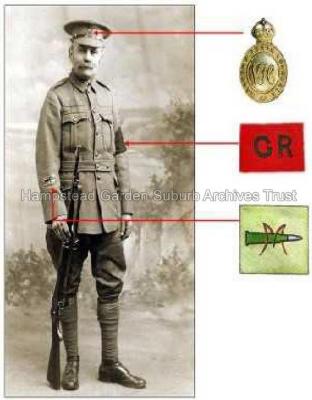 Volunteer Training Corps
 At the outbreak of war, 200 Suburb men enrolled with Golders Green VTC, to support 'home defence'. Those eligible for enlistment in the regular army were not welcome. Drill practice took place in the playground of the Garden Suburb School. Derided by many and largely ignored by authorities until 1916. Volunteers had to buy own uniforms! They offered training for youngsters joining the regular army, training for those appealing conscription and assisting civil works.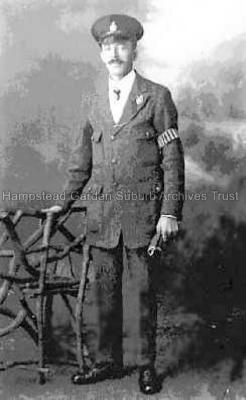 Special Constabulary
Golders Green sub-division sworn in in August 1914. Role was to support regular police whose ranks were being depleted by enlistment of men in the armed forces. The main duties were:  controlling traffic, guarding key sites, registering aliens, enforcing lighting restrictions (a role that did not enhance their popularity).