Census 1911 - Erskine Hill description

Census 1911 - Erskine Hill

How much of Erskine Hill existed in 1911
The upper part of the road, from Temple Fortune Hill to the Free Church was not yet built (14 plots – 7 per side were under construction)
The completed and occupied houses ran downhill from the junction with Temple Fortune Hill and ended at the junction with what is today called Asmuns Hill
At the time of the census, some houses had names, some had plot numbers and others had numbers. These were different on each side of the road as the houses were built by different companies
All of the homes were rented. On the east facing side by the Improved Industrial Dwelling Company whereas those facing west were built by the Second Hampstead Tenants Limited.
Henrietta Barnett's book, The Story of the Growth of the Hampstead Garden Suburb 1907-1928 records that the former group of houses were let on weekly tenancies at rents ranging from 21s 1d to 21s 8½d. (i.e about £1 05p to £1.09p) The equivalent today would be £119 and is rather less than these properties cost to rent today. BUT in 1910 average annual salary was £70 for men and £30 for women (for a 55 hour working week)
There were 63 houses, 62 were occupied on Census night
Predominantly terraced houses in groups of 4, with some larger groups on the east facing side. There were also a few pairs of semi-detached houses and single cottages.
Most were similar in size having 4, 5 or 6 rooms
More than half were 3 bedroomed properties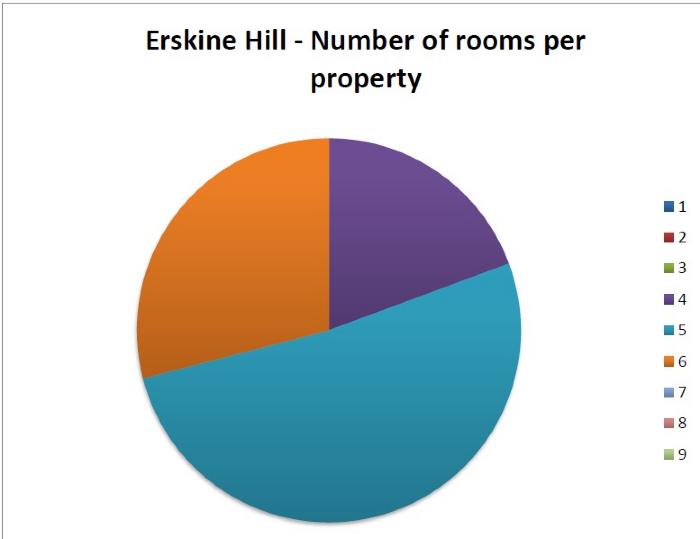 Characteristics of inhabitants
Similarities in housing size led to other similarities in terms of family size and socio-economic status.
As in other roads in the Artisans' Quarter, servants were rare. Only 3 homes (just under 5%) had a servant. These included the home of single man and that of a woman who operated a business from home as an 'artistic dressmaker'. She also had a young child.
Boarders were also rare. This probably was a reflection of the relatively small size of homes. Four out of 62 homes (6%) had a single boarder. In all cases these were young males. One was living in the home of a widow and was a student from Cuba, whilst the other three were in the homes of manual workers, undertook similar work themselves and were probably present to supplement the family income.
88.7% of household included a married couple.
The exceptions were 3 widows, 1 widower and 2 single men. (check).
The most common household pattern was of a family with a male head of household as the main breadwinner, a non-working mother with school age children. Often these were fairly new or expanding family units.
Just over half of all households (54.8%) had a child under 16. The average family size was 1.87 children.
Of the families with children, just over 40% had a single child, a further third had two children and one fifth had three children,
There were a few older couples who did not have children at home, but this was unusual in this road.
A number of families had one or more older children in the household, typically these were in employment. Among these were the largest families in the road, where the unmarried adult children were still living at home.
The Earthy family at No 54 had 7 daughters all of whom lived in the family home. They ranged in age from 25 to 11. The five older girls were all in employment and the two youngest were still at school. Mr Earthy was a pianoforte maker and presumably the daughters who worked would have been able to supplement the family income.
Similarly, the Cooper family also had five of their 7 adult children living with them. All were single females, aged between 27 and 17 and in employment. Mr Cooper was a bricklayer and may well have been working on the building of the Suburb.
The Frost family also had four adult children at home. There were three males and one female, ranging in age from 28 to 18, all worked as upholsters like their father.
There were very few old people – only 4 over 65 and two of these were visitors.
Average age of residents was 28.7 years. This was relatively young, but similar to many other roads in the Suburb.
Few extended families
There were a few large families. For example, the Frost family had 4 adult children, who like their father all worked in the furniture/upholstery industry manufacturing invalid chairs. Although the parents were born in Spitalfields, the children were born in Kentish Town and it is likely that they moved from here to Hampstead Garden Suburb.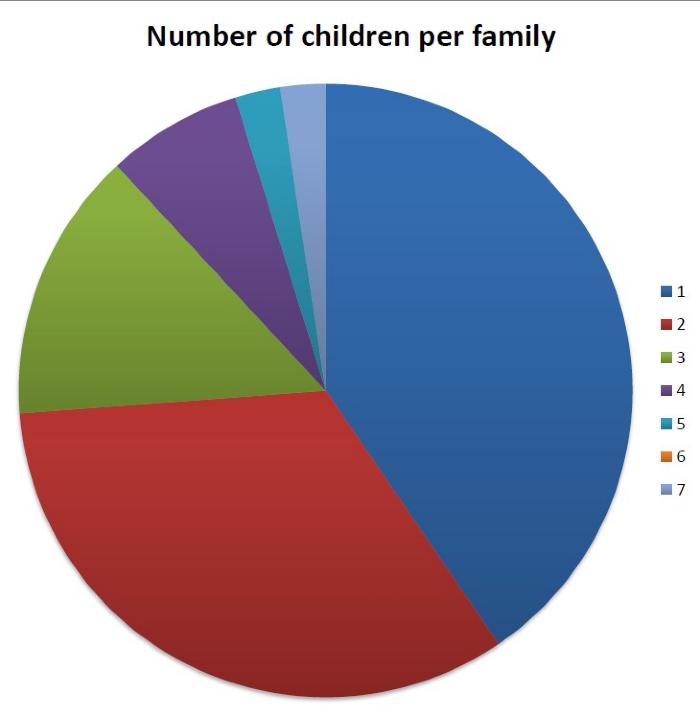 Birthplaces of residents
Only 2.6% of residents were born outside the country. This is lower than many roads, especially the higher status ones.
More than half (55%) of the residents were born in London.
This was especially true of the children.
Overall, two thirds were born in London and the Home Counties
Almost a quarter (23%) were from elsewhere in England.
Some evidence that the growth of London was a draw for workmen with particular skills. There was a sizable group employed in the building trade, quite possibly involved in the building of the Suburb, many of whom were drawn from beyond the London area.
Similarly, others who were involved in skilled trades such as engineering had been born elsewhere.
Employment of residents
Wide variation in employment, although jobs were predominantly lower middle class, for example teachers and lecturers, clerical roles or more manual roles.
10% of those employed were working in the building trade, possibly on the Suburb
Mr Marks was the Superintendent Gardener for the Hampstead Garden Suburb Trust.
Several men who were employed by the General Post Office, as sorters etc
The largest employment group (15% of those in employment) was entirely female. These were women in tailoring/dressmaking.
At least 3 of them were either an employer or self-employed and working from home (2 individuals).
The next largest grouping (14%) was clerks who were employed in a variety of different industries.
The largest employment groups, accounting for almost two thirds of those in employment were:
Tailoring/Dressmaking 14.9
Clerks 13.8
Building 10.1
Engineering 6.4
Education 6.4
Upholstery 6.4
Total 63.3
People of interest
John Marks, the Superintendent Gardener of the Suburb. He was trained at Kew and his daughter had been born in Bournville, where he had presumably previously worked in another model village.
6 from GPO (a telegraphist, a counter clerk and 4 sorters)
George Montague Ellwood 1875-1955: On census describes himself as a Designer and employer in the area of book design, however his interests seem to have been wider.
He is also described as an artist, designer and interior - decorator, but was also an award winning furniture designer. He was educated at Holloway Art School, later studying in Paris, Berlin, Dresden and Vienna and also at Camden School of Art from 1916 to 1924. In 1897, he won a gold medal for his furniture designs at the National Competition, South Kensington. He was a founding member of the Guild of Art Craftsmen. He designed for the firm of J S Henry and his designs were exhibited at the Paris Exhibition in 1900, winning a Silver medal. These items of furniture continue to be sold at auction and are in museum collections.
He also designed posters for the London Underground Group between 1912-14 with some examples at the London Transport Museum. Later in life he edited journals and wrote books on drawing, design and advertising.
Wilfred Perrett – reader in German at London University and worked with physicist George Jeffery to translate early work on relativity theory (including work by Einstein) into English. His university work also included etymology and musical and literary criticism.
Kate Webster – June 2019