Before the Blitz
Before the Blitz

After the declaration of war on 3rd September 1939, Britain waited another year to experience its devastating aerial attacks.

From 1940, Suburb residents started to prepare for aerial bombardment and built Anderson shelters in their gardens, whilst more organised public shelters were built in various parts of the Suburb including in the grounds of Garden Suburb School and on Hampstead Heath Extension.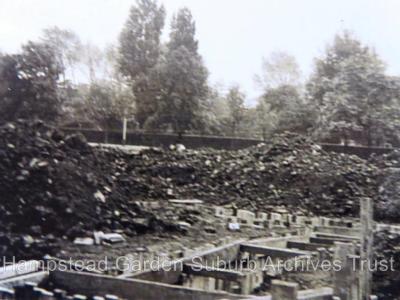 Between 26 May and 4 June 1940, Britain had been involved in the evacuation of Dunkirk. This was when 225,000 British troops and half as many French and Belgium troops were rescued from the beaches of Dunkirk after being cut off and surrounded by German troops during the six week Battle of France. Vic Flowers, a Hampstead Garden Suburb Resident from Willifield Way, narrowly escaped death when boarding the SS Lancastrian. He and his companions made a last minute last minute decision to leave the overcrowded ship minutes before it was dive bombed and sunk.i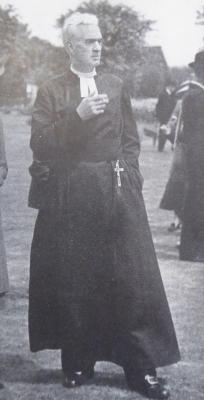 Another Suburb Resident, Flight Lieutenant Eric Lovett from Creswick walk was involved in the ensuing Battle of Britain from July 1940. This was when the Royal Air Force (RAF) defended the United Kingdom (UK) against large-scale attacks by Nazi Germany's air force, the Luftwaffe. Eric was shot down twice with serious burns from which he died on 7 September and unusually, Father Maxwell Rennie, the Vicar of St Jude's took the funeral service for his parishioner.ii  Due to its proximity to Hendon aerodrome, some of the air battles could be seen from the Suburb.

After Britain's RAF had dropped their first targeted bombs on Berlin, Hitler's mindset changed to aerial bombing of Britain. A few bombs fell over the London area from 22nd of August with the City of London experiencing its first bomb in the early hours of 25 August. The first bomb to hit Hampstead Garden Suburb was on Friday 30 August when one hit the house of actor Alistair Sim at 13 Wildwood Road. Although he was away at the time, one of the soldiers from the Hendon Civil Defence billeted there died before he could reach the shelter in the grounds. As the soldier was not a Suburb resident, he was originally omitted from the list of those who died here. This bombing was witnessed by Lord Soper who was sheltering with his family in their brick shelter in their garden in Wildwood Road. A month later his own house was hit leaving their house uninhabitable. As with many Suburb residents, they moved away. Some residents such as Alistair Sim, never returned.

This article by Marilyn Greene

_____________________________________________________________________
i The Battle of Britain on the Suburb, Michael Holton, Suburb News, Autumn 2000
ii The Battle of Britain on the Suburb, Michael Holton, Suburb News, Autumn 2000