Alyth Gardens Synagogue

Historical Background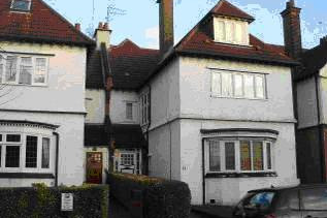 Rabbi Solomon Starrels,  Reverends  Harold Reinhart and  Vivian Simmons,  together with Mr and Mrs Ralph Nordon, Mr E.L. Mendel, and with Gordon and Ernest Levy met at 17  Templars Avenue NW11 on 24th May 1933 formally to  proclaim the foundation of the congregation

But their first problem was what to call it– They considered the Hampstead Reform Congregation

The First Services: Friday evening 16th June 1933 at 2 Meadway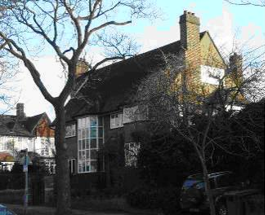 , the home  of Mr & Mrs H Silbert.

These were led by Rev Harold Reinhart with choristers from West London – around 50 people attended.


From 1933-36 services were held in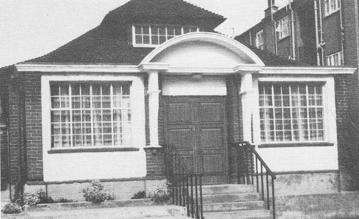 Hawthorn Hall in Bridge Lane with High Holydays in the Free Church Hall In Hampstead Garden Suburb.

By 1934 there were 190 members. The Council included men and women.

First Chairman:  Alfred King Hamilton  - a respected member of West London Synagogue, followed by Mr J A Wolfe

First Rabbi:  Solomon E Starrels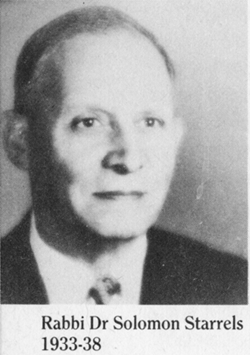 – who had served congregations in New Orleans and Lincoln, Nebraska in the USA and the West Central Liberal Congregation in London.

He insisted on "one membership fee for all, irrespective of income, with no favours for the rich, and with no seats reserved – not even for wardens."

Rabbi Starrels secretary was Rena Salinger – on 12s 6d per week!

250 people had attended the 1934 High Holydays

Building a synagogue for the North Western Reform Congregation - 1936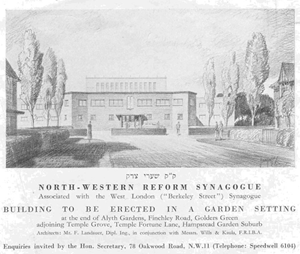 Plans were approved for this at a meeting at the Hawthorn Hall in March 1935. But in July  by four votes to three that if the funds for the Synagogue  were not raised the congregation should be wound up!  

But soon after, by 7 votes to three, they decided to continue.

This site  at the end of Aylith Gardens was offered to them by West London Synagogue  – its redesignation from burial  ground required an Act of Parliament.

Laying the foundation stone 12th January 1936 – Mr Philip Waley, President of West London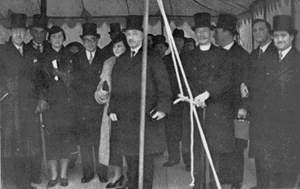 The Synagogue consecrated by  Revs Reinhart, Vivian Simmons and Rabbi Starrels on July 12th 1936 / 2nd Tammuz 5696

Its activities now included Religion School classes and a Guide and Brownie pack.  The Scouts began in 1938.

By 1936 Alyth's membership was 303, it was now represented at the Board of Deputies.                                               

                                                The Pre War years
                                                
1938 R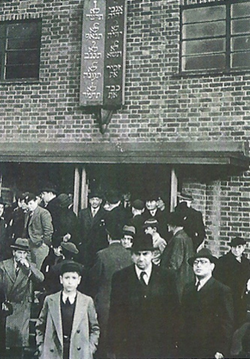 ev Maurice Perlzweig joins Alyth  from the Liberal Jewish Synagogue– founding the "Jewish Emergency Committee for Refugees, Boroughs of Finchley and Hendon '  with six neighbouring Synagogues.

Members leaving the service on  19th November 1938 when a  charred Sefer Torah from Germany was brought to Alyth.

English classes for refugees – attended by 300 by summer 1939. Were founded by Mrs M Carmel and Mrs J L Freedman


Alyth in War – time  

When Rev Perlzweig left  in 1942, Rev Vivan Simmons became Alyth's minister.  Rabbi Werner van der Zyl, having guest preached at Alyth in 1941 was inducted  as Alyth's Rabbi on 11th July 1943 bringing the music of the  German Liberal tradition to Alyth and developing the service   
 
Aylth Synagogue immediately after the War


Alyth Gardens Synagogue
Additional Info
Website
:
www.alyth.org.uk
Related events
Numerous figures such as Rabbi Solomon Starrels and Reverends Harold Reinhart with Vivian Simmons met at 17 Templars Avenue to formally announce the foundation of the congregation.
---
The name Hampstead Reform Congregation was being considered. Choristers and Rev. Harold Reinhart led the first services to around 50 people.
---
Solomon E Starrels became the first rabbi.
---
The Congregation now had 250 people attending the High Holydays
---
The Council comprised of men and women and 190 members.
---
Alfred King Hamilton became first chairman.
---
Plans were approved to build a synagogue for the North Western Reform Congregation at a meeting in March 1935.
---
Construction started after land at the end of Alyth Gardens was offered to them by West London Synagogue after an Act of Parliament.
---
Mr Philip Waley, President of West London lays down first foundation stones.
---
Alyth now had 303 members and was represented at the Board of Deputies.
---
Earliest Prayer Hall was built.
---
Activities included Religion School, Guide and Brownies and The Scouts.
---
Reverend Maurice Perlzweig founded the 'Jewish Emergency Committee for Refugees, Boroughs of Finchley and Hendon'.
---
300 members attended English classes for refugees founded by Mrs J Carmel and Mrs J L Freedman.
---
Reverend Perlzweig left in 1942 and was replaced by Vivan Simmons as Alyth's minister.
---
Rabbi van der Zyl brought music of the German Liberal tradition to Alyth along with other developments to the service.
---
---
---
---