The Fallen of WW1

Many Suburb residents were involved in active service during WW1. A survey for the Town Crier in  early 1916 showed over 300 were either on active service or in training.  However, this predated the introduction of conscription and the full number enrolled would have been much higher.

More than 40 were killed. Most are remembered on memorials in the Free Church and St. Jude's.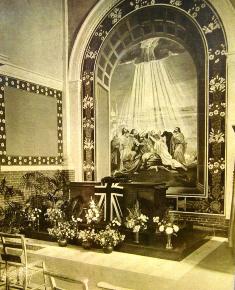 The Role of Honour in the Free Church records 21 names, 3 of whom died after the end of hostilities from wounds sustained, together with details of their rank, regiment and place and date of death. More personal accounts of each of the 21 have been documented by members of the Free Church and can be read here.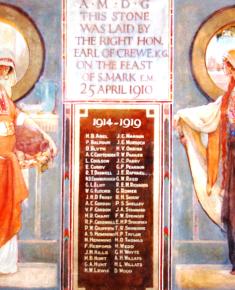 The Role of Honour in the church of St Jude on the Hill records the Fallen of WW1. There is an additional memorial commemorating Lieutenant John Raphael of the King's Royal Rifle Corps who died of
wounds received on June 7th at the Battle of Messines Ridge aged 35.  Raphael had been contemporary of the Reverend Basil Bourchier, the first vicar of St. Jude's, at Merchant Taylors' School.  There is a remarkable story of how Raphael's mother's ashes were secretly buried along side his grave.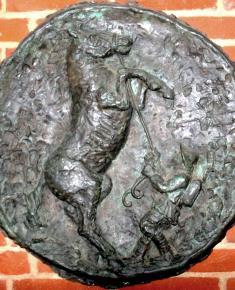 Many animals were also killed during the war. The Reverend Bourchier, having seen the suffering of animals in the war, was responsible for the memorial to the warhorses now next to the west door of the church. 


Further information on St. Jude's during the war can be read here, including an account of how the Reverend Bourchier was arrested as a spy in Belgium, and how Walter Starmer came to decorate the Lady Chapel of the church as a war memorial